 Get Lead-generators eBook for Free
When you subscribe to read medical device marketing insights as they are published, you'll get immediate access to my 25-page ebook, "Steal These Ideas: 10 Proven Lead Generators for Medical Device Companies."
😊 A Few Ways I Can Help You Today 😊
Discuss marketing communication and strategy with me.
I promise a unique and innovative perspective from a seasoned marketer. Put some time on my calendar!
Attend one of many 10x Medical Device Conference events.
Multiple chances to learn, meet my medical device executive network, and – of course – eat ice cream!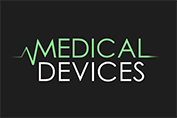 Join my Medical Devices Group community.
We're building the world's most useful site serving the medical device industry. How can we help you?
Hire me to speak or moderate your event. (They say I'm good.)
I'm also available to mentor your startup or conduct a marketing and sales workshop for your team.
Get my 25-page medical device marketing ebook.
If you get just one idea to help you generate leads, this will be your most important read today.