5
min reading time
Failure makes for great copy. Look no further than this amazing headline!
I've talked with you numerous times about the CoSchedule Headline Analyzer. I use it every time I write.
But I've NEVER gotten an 85 before! And this was on the first try!
So, Failing
Which of these two theoretical blog posts would you find more interesting?
Actually, don't answer.
I'll let my friend the Headline Analyzer tell us which would get more clicks.

Why?
I guess it revolves around the theory of loss aversion.
One of these days I'll start writing these with enough time to do some background research. In the meanwhile, the worldwide web awaits your searches on human psychology.
And, in the meanwhile, I offer an immediate example how failure is helping me.
Does bluster buy you anything, anyway?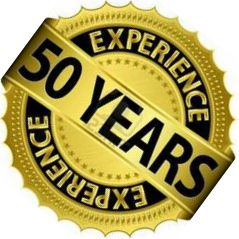 Read any marketing collateral and see EVERYBODY is great!
They have a world-class this. And an industry-leading that.
They've been in business for 50 years.
Their staff has 150 years of regulatory, quality, and legal experience.
Their clients include Medtronic and GE Healthcare and Johnson & Johnson!
Do these statements motivate you to call them? Yes, probably. But do you feel you know them?
Have you and I ever met in person? No?
But do you feel you know me?
That's better than any marquee name on my website. Would you agree?
Are you willing to be vulnerable?
I was vulnerable yesterday. Very vulnerable.
I published and shared this article with the Medical Devices Group (350,000+ members).
Beth read it ahead of time. She had one edit: I overshared, divulging the dollar amount. I took it out.
She said, "I don't know why you feel the need to share this."
I told her, and later, others in the comment section, I wrote the piece for five reasons:
The piece was cathartic to write.
The piece may inform someone considering their own first-time medtech investment.
The piece may comfort others who've sailed the same boat I have.
The piece may bring a buyer and a seller together. The technology deserves commercialization.
I think the story is compelling and worthy of my readers' time. They may even share it. I know one author who would deeply appreciate if you did the article.
She was, like, ¯\_(ツ)_/¯.
I was, like, "I think this will be the most read thing I've ever written on MedicalDevicesGroup.net."
It is the most read thing I've ever written on MedicalDevicesGroup.net
Not to be all "???? Beth I am so smart," but I was right – and it's not even been a full 24 hours yet.
As of this writing, page views are 48.3% higher than the previous 'record-holder' called, 510(k) was supposed to be the exception. "It's Regrettable."
I think each of these previous three articles are "important" than yesterday's:
But me losing A LOT of money? That's interesting!
Reactions to the Article
First off, I've never received so much immediate feedback. To present clients' dismay, I've been replying to messages pretty much ever since.
From the snarky:
To the offended:
From the lesson-offerers:

To the deeply touching:
That last one will stick with me for a long time. Thank you, Marissa.
Although, to be honest, so will, "Get a real job and face reality." ????
Why It Matters
Beyond Marissa's soul-soaring encouragement, the impact of my vulnerability has already affected my business.
I've heard from and reconnected with lapsed business associates.
A prospect emailed me, "What an excellent article! I shared with my whole company. I am going to schedule a call with you ASAP."
Another three wrote and said they need my services.
Subscribers shared the article far and wide, with my financial advisor (who advised against over-weighting Aqueduct, by the way), publicly noting, "Your article will become required reading for our clients."
Two subscribers asked to be put in direct contact with Aqueduct about a possible deal.
And today's emails, MedicalDevicesGroup.net comments, LinkedIn comments and InMails have just begun.
It could easily be another day or two of me responding, reliving, reconnecting – and building my business.
Implication for You
It should be obvious by now: Don't hide behind your failures.
You failed? Congratulations. That makes you human.
And humans like to work with other humans. Not cardboard representations of human-like traits of Best Practices and General Infallibility.
It's okay to be imperfect, to be yourself.
That's why your friends, family – and future clients – want to work with you.
Besides, Failing is Funny!
Especially when it takes the form of the face-plant and resulting "Oooohh!" at the 0:28-second mark.
+++
Fast Round
Thank you for joining me on The Journey.
Did you like this? Then please
it.

P.S. Armed with only his permit, my 15yo Lucas loves nothing more driving. He's a natural, and I've only had one heart palpitation. Yesterday. Switching lanes. It was close.