What Clients Say About Joe Hage and Medical Marcom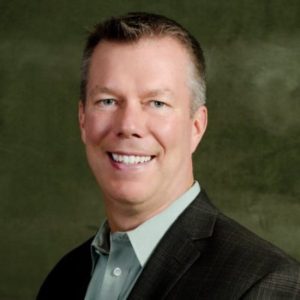 Carl Mayer, CEO, Energize Medical
Joe introduced me to a $1 million client in his network!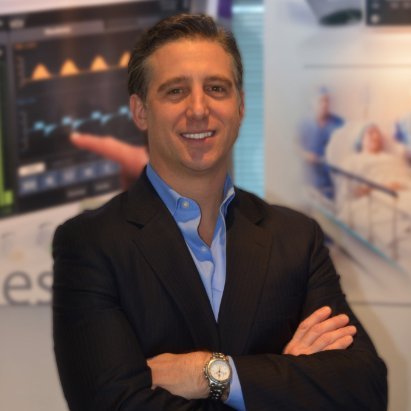 Jim Fidacaro, VP of Sales and Marketing, ImaCor, Inc.
Joe's relatively expensive and worth every penny. I could only afford him for three months but after the three months – and realizing his value – I went back to the Board to fund an entire year more. He drives initiatives, takes appropriate risks, and completes programs. He articulates clearly, is comfortable in front of customers and the team, has a high degree of integrity, and he's influential. I can hardly think of anyone I recommend more enthusiastically than Joe.
Al Ford, Sr. Vice President Global Sales, Cardiac Science
Cardiac Science before-and-after Joe Hage is like night and day. I can't even begin to tell you how much value he brought. Big, big loss when we lost him.
Maya Bhat, Global Portfolio Manager, Teleflex Incorporated
A 10-minute conversation with Joe saved us tens of thousands of dollars. Plus he increases my "fun quotient" at work considerably!

Edward Cappabianca, CEO at EnXray Limited
Joe is probably one of the most connected (and accessible!) people in the medical device industry. He has helped me. He can help you. I would encourage you to get to know him.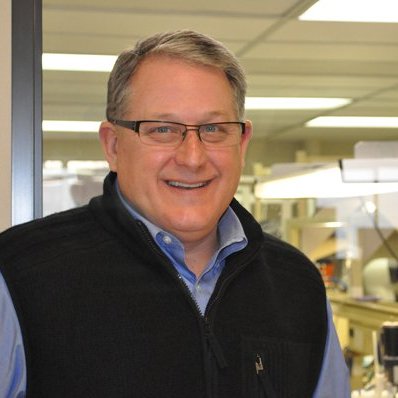 Craig Finkel, Director of Sales & Marketing, Rose Medical
Our new website that Joe built for us has helped DOUBLE our request for quotes. We get 3 to 4 solid leads per month. It is so nice to have a respectable website for prospects and current customers. Joe's efforts are helping us grow our business – and Joe can help make your business grow also!
Joel Fogelson, CEO, milktrackerapp.com
I was an attendee at yesterday's conference in Irvine where I was frankly blown away by your techniques and presentation for how to approach marketing. Also, it is brilliant that you make yourself personally available to your potential clients early on (such as your chat feature and your newsletter where you offer people the opportunity to ask you a question). The simplicity to getting hold of you and getting feedback is unlike most people. Your approach towards marketing is elegant and direct. Most times, people get wrapped up in the messaging without being able to deliver a message. The way you suggest how people do things comes off as being authentic and understandable. I look forward to reading your newsletter and learning more as time goes on.
Ed Kennedy, Vice President of Sales & Head of Business Development, Cardiac Science
3 1/2 years ago when Joe came to our company we were unaware of what we didn't have. I think we thought we were doing just fine. And, the reality is, I look back 3 1/2 years ago and I don't remember what it was we were doing in terms of marketing communications. I don't remember if it was effective or, quite frankly, what the strategy was. We've gone to such a different level and I think what makes Joe special. He brings a very unique skill set. Once you meet him, once you listen to him, you'll see he's looking at this from a different angle. He has the ability to see things that we were unable to see. And that's okay, because it wasn't our strength. It's his strength. He also has the ability to take those ideas and turn them into actual, tangible, measurable results – something that a lot of consultants don't have the ability to do, even a lot of marketing communications people don't understand how to do – they have the ideas, they get the communications out there but it never turns into actual, measurable results. As a sales leader, that's what I'm measured on, and that's what I look for. So I would suggest that if you're not using Joe or someone with Joe's skill set, you're leaving money on the table, you're leaving sales on the table, and it's a great investment of not only your money but your time, and I'll tell you why: In addition to the revenue it drives, it builds such passion, such commitment and belief from your people that they'll perform at a higher level than they would have with just traditional marketing and someone with less skills than Joe. I highly recommend Joe and he has my 100% endorsement.
Gunter Wessels PhD, MBA, Senior Partner and Global Healthcare Practice Principal, TIGI
The Medical Devices Group webinar was the single best marketing program we've ever executed. We generated 600 leads (and counting), each with full contact information, email address, and half shared their greatest business need. My advice to you: Have a robust business development program in place to deal with all the business coming out of your webinar.
Steve Jelfs, International, Cardiac Science
He communicates so clearly, Joe would make a great teacher. Check out CardiacScience.com/CardiAcademy to see what I mean. Joe created an online tutorial about the heart that's logical, easy to follow, and very professional. I got my wife to do elements of it, she is a teacher, and she found it very easy to navigate and understand even though she has no knowledge of the subject. I think we can all be proud of the finished product and grateful we have Joe on our team.
Kathleen Malaspina, Chief Innovation Officer and VP of Marketing, OrthoAccel Technologies
Joe is truly a pioneer, willing try anything to push the boundaries of this digital frontier for medical devices marketing, a space that really needs shaking up.
Paul Barker, Engineering, Cardiac Science
Joe Hage and I come from two completely different worlds; I come from the black and white world of technical design and project management, and Joe from a customer facing world of communications and marketing. You'd think we'd be like oil and water, but Joe brings to the table a skill you hear a lot about, but you seldom see – he is a listener. A true listener. I believe he is the best listener I've ever had the pleasure to work with. His ability to understand, comprehend, analyze, filter, reduce, and communicate complex ideas and technologies is fantastic. Joe also possesses a extremely positive attitude that is absolutely infectious. He mentors this to his team in such a way that they too share his vision of "always promoting the company". Yes, Joe is a gem when it comes to getting the word out. Joe is also a problem solver that seems to like making tough situations into winning opportunities. Take for example the task of localizing our website into several foreign languages. A daunting task to say the least. Joe took on the project and jumped in with both feet. Joe and his group worked hand in hand with the Technical Communications group (that I manage), and collaborated to localize our website. Using the HTML technology and our company's translation memory, we were able to complete the project in less time and with less cost than initially estimated. Now Cardiac Science's message is reaching millions of people in their native languages. Bottom line: I enjoy working with Joe on projects both big and small. He is an excellent manager, communicator, and colleague. And don't forget – listener!
Steve DiMattia, Managing Director, EVC Group
I learn a great deal working with Joe – about social networking, for which he has a great curiosity and passion; about writing, for which he has very high standards; and about marketing, at which he is wonderfully strategic and creative. Joe knows how to get stuff done. He likes to learn useful things along the way and, when he does, he shares them with others. Joe is a great business partner and I value the marketing and public relations we've done together.
Jack Foley, President, Proforma Foley
In the 30 years I've been in the direct marketing business, I can count on one hand the clients as talented as Joe Hage. Joe gets it! He communicates his needs well and listens to input to build upon, thereby strengthening his concepts. He's quick to course-correct and equally quick to heap praise for a job well done. He's analytical and creative, but what I like best is his fearlessness to try something new. Test it, let's see how it works. That's how direct marketing should be done!
Karen Anderson, Web Content Producer
Success as a contractor starts with the ability to recognize a great client when one crosses your path. For me, the great client looks a lot like Joe Hage. Joe's one of those rare MarCom directors who knows what he needs done (the project requirements). He's up front about negotiating with you about what you will need to do, and what he will need to provide, to result in high-quality deliverables. When project parameters change (and they always do!) Joe is matter-of-fact about it, and re-opens negotiations to get the new work underway. Joe's feedback is clear and concise, and his praise is generous. In turn, he rewards feedback and suggestions from you — he recognizes that, if he's hired a professional for her expertise, he should use it! Most importantly, working in a partnership with Joe is fun. He loves what he does, and wants you to love your involvement in it. If you have a chance to be on Joe's team, go for it!
Jim Swegle, VP Product Management, Safeco
Joe materially wrote an entire 60-page book about Safeco: all our products and all our support. It's the best piece of collateral we've ever produced and it lifted our credibility with our agents. Demand was so high we blew through the first run in four months! Truly first class work.
Ted Rubin, Most Followed Chief Marketing Officer on Twitter, Keynote Speaker
I've known Joe since 1999 and he is, perhaps, the strongest marketing person I've ever met. He was my go-to guy at 1-800-FLOWERS.COM to think through the marketing implications of my sales strategies. I've since recruited him twice. I give Joe my highest endorsement!
Jessie Upp, M.S., Health and Wellness Producer
I wish I could be in Joe's presence more often. Just talking over drinks for five minutes, he gave three valuable suggestions to help me and another business owner. It blew me away.
Eddie Martin, Marketing, Cardiac Science
Joe has an exceptional ability to take a complex value proposition and translate it into a compelling message that will resonate with your target audience. His writing style is engaging, concise, and action-oriented. It is not enough for him to produce unique concepts and strong copy. Joe genuinely wants his work to accomplish his client's goals and he consistently makes this happen.
Tom Dowd, Medical Devices Marketing, Philips
Joe has a tremendous command of the written word. He transforms concepts into concise, compelling messages that resonate with investors, partners, and customers. Joe has a considerable network of marketing resources at his disposal. Hire Joe or don't hire Joe – but get on his calendar. He's generous with his time and will point you in the right direction.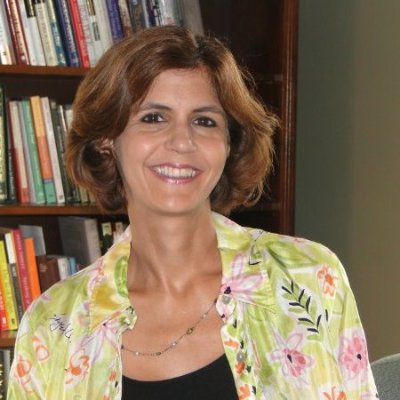 Elisa Rodgers, Director of Marketing, Reed Technology & Information Services
Joe has managed several teleconferences for us and he has always been flawless. The invitations, the registration process and the webinars have all gone off without hitch. Attendees from his LinkedIn group and are engaged, active participants in the webinars. His group is one of the best run groups in LinkedIn; we look forward to working with Joe in the future.
Gary Cohen, Sr. Director Software Center of Excellence at Dexcom
Joe Hage is an outstanding individual who cares about the people he works with above and beyond the normal interest of a colleague or coworker. As the leader of the Medical Devices group and the main organizer of the 10x Medical Device Conference associated with the group, he warmly welcomed me to his event. Joe personally took my calls and ensured that I had a way to attend the conference which was very important as I am working through a difficult transition time. Prior to attending the conference, I was uncertain whether this was really a good use of my time and resources. I must say, upon leaving the conference on the final day, it was probably one of the best networking events I have ever attended and it restored my hope in what may lie ahead for me. This was mainly due to Joe's efforts throughout the 3 days, working the conference and constantly introducing me to people. Joe's focus constantly remained on us, the attendees, and what we could get from this conference. Based on this experience, I must recommend Joe to anyone who needs to interact, connect, and network with people in the medical device industry ~ or possibly any industry. He is personable, articulate, organized, and most of all, cares.
Scott Frangos, President, Webdirexion
I've worked for Joe on Medical Device Marketing projects and found him to be brilliant at iterating marketing concepts in ways that innovate while always considering carefully the needs of your target prospects. He is a mover and shaker behind the scenes, so once you are on board with Joe – get ready to succeed.
Paul Johnson, President and General Manager, Alltech Medical Systems America
I consider Joe to be a partner. I hired him to do a website re-build with a previous company. When I changed companies, there was need for a new website, but management had already paid a deposit to a local firm. We interviewed both, finally deciding to forgo the deposit and I went to work with Joe again. There is no pretense, no office politics and no watered down committee output with Joe. We just get of Skype and go to work. Not that we always agree, we have had some epic battles! But he knows his business and I know mine and together the result is better than either of us could produce alone. If you want a new and contemporary viewpoint on your marketing and lead generation efforts, consider doing what I did, twice!
Jesse Bunch, Corporate Sales at Legacy Transportation
I am continually impressed by Joe's marketing genius. I mean that. No matter how busy I am throughout the day, I always take time and read what he sends. I always find it worthwhile.
Marlene Bobka, President at FOI Services
For many years, I've heard the old chestnut that if you leave a meeting with just one good idea, the meeting has been worth your while. In my first 20-minute conversation with Joe, he volunteered several very good suggestions. It was clear he intuitively understood my concerns, and I came away with practical, down-to-earth advice that is much appreciated. I would urge others to give him a call as well – you'll find it worth your while.
Troy C. Pflugner, Senior AED Specialist, Cardiac Science
Joe Hage brings qualities to the table that entire marketing teams in "Corporate America" cannot collectively offer even on their best day. I have had the opportunity and the pleasure to work with Joe in my current capacity as a Territory Sales Manager for Cardiac Science in the Indiana, Kentucky & Ohio markets. Joe's style is fresh, clean, crisp, professional and consistent & I love it. He adds incredible value to everything we do from marketing, communicating, supporting and selling in a highly competitive marketplace. I believe that not one of our competitors are working as hard and as diligent as Joe and his team does to provide information, blogs, websites, and an image as relevant, proficient and consistent across the board. I am thankful to be on Joe's team.
Prabodh Mathur, Chief Product Development Officer, Axonics Modulation
Joe: You are one of the hardest working people in our company that I know of! I love your blogs (which I subscribe to), and I do realize how much information you must have to go through to write them. Thank you!
Katrina Williams, Media Planning & Buying Consultant, kwMedia
Joe hired me twice as his media planner and buyer, and I love working with him. He is strategic and thorough, understands media, and his recent contributions at Cardiac Science are some of the strongest I've seen in my career. Results are what matters to him. He is persistent yet delightful, and empowers me to do my best work. He values relationships with editors and publishers and, together, we're able to earn some great value adds. If you need a strong marketer, you'd be lucky to get Joe on your team.
Tom dos Remedios, Underwriting Strategy Manager, Safeco
Joe was amazing to work with at Safeco. He quickly learned the insurance world to become the "voice of Safeco" in all our internal and external communications. He is detailed in his work and made sure that nothing was overlooked. It was a pleasure to work with Joe; he made this a more enjoyable place to work as well as making us stronger organization.
Dina Eisenberg, Outsourcing Strategist
It was my great fortune to meet Joe as part of the Biznik community, where he generously offers his insights on creating effective marketing messages. Within 14-minutes of talking to Joe, I discovered a flaw in my value proposition that might have killed my efforts, and identified how best to use YouTube. Imagine what he could do in an hour!
Terri Dalenta, CFO, Grange Insurance
Joe is creative, focused and extremely high energy. I value his insights and his straight forward approach. He is always willing to learn and is uniquely able to bring his experience to new situations.
Tracy Besch, Director, Product Analysis at Liberty Mutual/Safeco Insurance
Joe was extremely quick to learn the essential information for a highly complicated product for which he was asked to design both an internal and external communication plan. Working with business partners to design a successful communication strategy took good humor, hard work, and creativity. Joe provided all in abundance and helped to make the rollout communication very successful.
Joseph Rupp, Western Region Vice President, Met Life Auto & Home
Joe changed the perspective of Marketing at Safeco. He exhibited genuine creativity based on data driven analytics in all of his work. In one instance, his revamped "Moving with Safeco" product was a huge hit nationwide. Joe clearly delivered on his promises; and, the people who collaborated with him or relied upon him for the success of their projects were very pleased to have worked with him. Everyone I have spoken with at Safeco who had the pleasure of working with him, misses him.
William Bernhard, Senior UI/UX Designer, TUNE
Joe's insights into marketing greatly strengthened the projects we worked on together. I could always count on him to be honest, professional, and innovative. He was a pleasure to work with.
Charlie Magee, Franchisee Advisor Helping Clients in Washington State
Joe invested the time to learn about my business and, when he shared it with his vast network, I had an enormously successful event with 149 registrations, 65 attendees, and 15 who are taking the next step with me. Partnering with Joe was a game changer.
Gianni Babino, Electrical Engineering Assistant, Seattle City Light
Joe is one of the most involved group discussion leaders that I've met, and that is rather amazing considering the hefty size of the communities he helps to conduct! He has a genuine interest in helping group members that are in need, as I can personally attest to. Even in the midst of planning an event as large and complicated as the 10x Medical Devices Conference, Joe took time to respond to my emails and offer me some valuable career search advice. I truly do appreciate all the time he invests in building his groups, as well as the way he extends himself to so many of the members.
Todd Staples, Senior Medical Device Sales Manager, Walter Medical
Joe's the kind of guy you want to do business with. He took the time to get to know me and my new business concept. Intrigued, he shared it with his Medical Devices Group and I was immediately fielding a half-dozen solid leads. Talk with Joe. You'll get more than you expect.
Valerie Farris Oman, Seattle community association attorney
I met Joe through a networking group. From the first time I noticed Joe's posts to that group, I realized he was providing real-time, valuable information to people without asking for anything in return. He uses his blog to help friends in various ways (i.e., in their job searches), and is warm and funny in person. I wouldn't hesitate to recommend him as a business contact AND marketer.
Natalie Gossett, Director of Client Services and Founder, HMG Seattle
Joe was a pleasure to work with as my client at Safeco Insurance. He always exhibits a very high level of professionalism, treats me as a valued partner and brings creative solutions to the table. He was incredibly helpful, knowledgeable and his energy was contagious. I look forward to another opportunity to work with Joe again!
Dawn Mallory, CEO, Autograf Specialty Haircare Solutions
Joe amazes me with his ability to take a concept and turn it into a work of marketing ART! He is also very funny. In 45-minutes he turned my problem into solutions for me AND my clients.
Sheryl Sacchitelli, Healthcare Strategist and Consultant
Joe led my team through a leadership transition and strategic overhaul. He streamlined a disjointed department into a leaner, more focused one and empowered me to help build our plan. I hold a high standard for leadership and can honestly say that I owe a lot of this to him and his example. I highly endorse Joe Hage.
Brent Trimble, Vice President, Head of Client Services & Strategic Solutions at iQuanti
Joe is a keen thinker with remarkable direct and total marketing acumen. It was my distinct pleasure to work with Joe on a range of client business and his strategic insight left an indelible thumbprint that translated to results.
T. Hardy Jackson, Payments – Market Strategy and Strategic Partnerships, Visa
Joe is an innovative thinker. He pushes the envelope with bold and creative ideas. A real asset to any organization.
Tom Carl, Program Manager, Campbell Soup
Joe oversaw all aspects of marketing at StockPot. Joe's analytical prowess and creative strategies brought key insights and had a direct positive impact on volume in targeted segments.
Shyam Nair, Director of WW Program Management, Amazon.com
Joe is a creative leader and he led some of the most exciting marketing events at StockPot. He is very good people person and it was fun and exciting to interact with Joe.
Brian K. Buntz, Content Director – Internet of Things, Penton
Joe is an inspiring person to know. I might have assumed that managing a LinkedIn group growing by thousands each week would keep the owner from connecting with his members. But Joe does! I am grateful that he and I are able to work together and that he is so generous with his time. Speaking in a personal and professional voice, Joe is a talented marketing professional who gives much valuable advice. My advice to you: Reach out to Joe. He's very available, business savvy, and skilled at what he does.
Mike Rice, President & CEO BioLife Solutions
I highly recommend Joe Hage to any business interested in improving and expanding their web presence. Simply put, Joe knows SEO!
Jimmy Fernandez, Senior Director Latin America, Cardiac Science
Joe has a very strong ability to communicate effectively and unique creativity to utilize the website to attract new business, to project a professional image, and convey the right message to customers, members, or employees. Joe is always ahead of the game. Just cleverly smart.
Jean Bigoney, Owner, Nu Device Consulting
If you're in the medical device industry, you must contact Joe. He leads (and actively manages) Medical Devices Group on LinkedIn. Thanks to Joe, the Medical Devices Group is not only stimulating and enjoyable, it pays off with new client referrals! My fledgling business picked up a valuable referral thanks to my contributions in his group. Joe appreciated my expertise and amplified it in an article he wrote, which led to the referral. Join the group, share your expertise, get noticed. It's a great way to jumpstart your business.