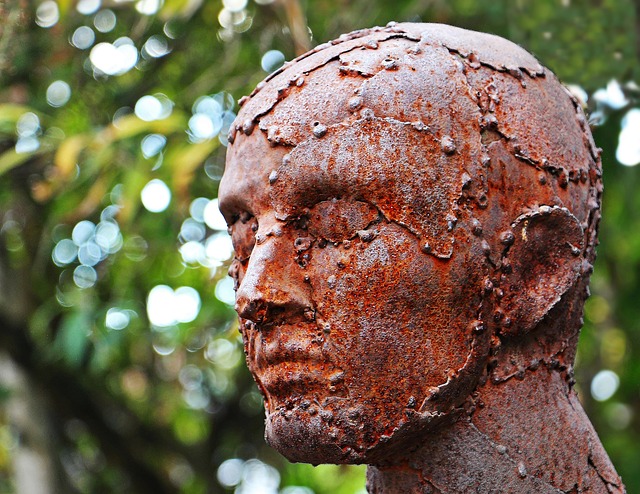 5
min reading time
I had an epiphany on New Year's Eve and it's going to change everything about the way I explain my value proposition.
When I'm asked what I do for a living, I typically say I do three things:
I specialize in marketing strategy and communications, lead generation, and website development for medical device and related companies.
I lead the Medical Devices Group.
I host the 10x Medical Device Conference series of events.
The explanation worked fine when the Medical Devices Group was a different animal.
Sand Castles in the Sky
I've long written about LinkedIn boobery. (Here's a quaint 2014 relic.) I knew building on a third-party platform was fraught with risk. I acknowledged my castle was built on sand.
And while I've moved the group to MedicalDevicesGroup.net, it's clear the halcyon days of group participation are long gone.
Yes, we still have a tight community. Yes, thousands read my weekly emails. The 10x Medical Device Conferences continue to bring group members offline for a few days to build real-world relationships.
But that time we had 608 comments on a discussion? Yeah, that's never coming back.
Where did the discussion go?
I can't blame LinkedIn for the bigger issue: People aren't commenting, liking, and sharing the way they used to.
I looked for data to support that assertion but couldn't find it before publication. I did find these two worthwhile resources though:
This Business2Community search on LinkedIn.
My theory about disappearing engagement
2012-2013 was the peak for B2B engagement. I was accepting 1,200 new members weekly to the Medical Devices Group. Comments abounded.
Similar to the patterns in Roger's Diffusion of Innovation, 2012 saw the onslaught of early and late majority professionals jump on the social media bandwagon.
I suspect many did so because they were told it would be "good for business" somehow. You'd "get discovered online" and attract people to your website, whereupon they would presumably enter your marketing funnel or become outright customers.
And so the average group member left a comment. Then another.
Maybe a lot of comments.
And no one came ringing for that big order.
The group member's to-do list wasn't shrinking. Something had to go.
He concluded, "This social media stuff doesn't work. I tried it," he'd explain, "but I got nothing out of it."
Away he went.
Which brings me to my revised value proposition
My sharing this is more about you than about me. I'll explain.
First, my new work-in-progress value proposition is:
I am Founding Principal of the Medical Devices Advisory Group, featuring the most qualified experts in each discipline you need to run a thriving medical device enterprise.
Before: I do three things: consulting, publishing, and conferences.
After: I lead a medical device consultancy. I'm one of the consultants. (I handle medical device marketing.)
Two of the ways the Medical Devices Advisory Group serves the industry are the MedicalDevicesGroup.net site (featuring discussion, webinars, and tools), and the 10x Medical Device Conference series, where the entire medical device ecosystem convenes to grow your skills, network, and profit.
I introduced the concept to the Medical Devices Group along with our first report: The State of the Medical Device Industry Report: Hiring Trends for 2019.
It looks very official. Don't you think?
What do you think of the new value proposition?
No, I'm really asking YOU. If you got this far, please hit reply with your initial thoughts.
Now, about you.
Is your value proposition rusty?
It wasn't until I realized on New Year's Eve, no matter how big the MedicalDevicesGroup.net site gets, it will never match the good 'ol days.
Therefore, being the guy with that huge LinkedIn group isn't as relevant as it once was.
I realized the main benefit to people who actually pay me about the Medical Devices Group concept was, "Joe Hage has a huge medical device industry network. He can help me grow my business."
That's still true.
But my value shifts now from "talking to a quarter-million people" to "knowing the most qualified experts to help you run a thriving medical device business."
The ground shifted under my feet. I adjusted. And now it's time for me to adjust my messaging, "narrative," if you prefer.
Your turn.
When's the last time you revisited what you're saying about your value proposition – to whomever buys your goods or services?
It might be time you do.
If so, I happen to know the Founding Principal of the Medical Devices Advisory Group. I can get you an appointment with him.
What's on Joe's desk?
You've been dying to know. This is what I look at all day.
Three empty Jaffa Cakes packages. I've loved this UK confection since my 1986 introduction.
A Marine Midland stapler. My first post-college employer was bought by HSBC. You won't find many of these!
1992 gum with a "Medium" Hamilton House steak adornment. Many Wharton classmates knew they could always bum a Big Red stick off me at the pub. The Hamilton House is a long-gone steakhouse in Bay Ridge. I found this souvenir among Aunt Angie's things when Beth and I cleaned out her apartment in 2002.
Dr. Scholl's Plantar Massage and Foot Strengthener Origin unknown. Probably was Dad's. Maybe Uncle Dimitri's. ¯\_(ツ)_/¯
A Valentine from Zachary. Made in School. Circa 2009?
My mother-in-law's candy jar. Acquired in 2016. It used to house Peanut M&M's.
A photo of Lucas in Brooklyn eating a piece of chocolate cake. He was three or four. I love that photo.
A Valentine from Beth. 12 years old? We haven't exchanged cards in a long time. ???? It made me sad to write that. I'll do better.
CDs I never listen to. I couldn't name more than maybe three of them.
My paternal grandmother's candy bowl. It held sour balls.
My father's cap. I miss him.
+++
Fast Round
Michelle hits a home run. Michelle took my advice and recorded herself giving a presentation. We gave it to ❤️Lucia❤️. We isolated one- to three-minute segments, animated it, captioned it, shared it on LinkedIn.

Click and check out her successful strategy. Then go and do the same.
Thank you for joining me on The Journey.
Write me at least once this year if not quarterly,

P.S. If you do want to review your value prop, you should get on my calendar now. I'm going to be very busy, very soon.
P.P.S. If you valued this communique, don't hog it all to yourself. Share it. Share, I say!