Medical Device Marketing Strategy
Medical device marketing strategy work includes product positioning, portfolio differentiation, competitive assessments, market segmentation, customer awareness, and loyalty-building programs. I will share some examples and advice on this page.
PRODUCT POSITIONING FOR MEDICAL DEVICES
It's tempting to be all things to all people. A number of times in my career, I've seen marketing managers afraid to compare their products to others in the company's portfolio.
That was the case for three ECG products sold by my former company. With my help we developed a good-better-best messaging to support the product line.
Two of this site's most popular blog posts pertain to medical device marketing strategy and positioning. I refer most clients to them before we begin to work together.
Younger organizations may need assistance with their positioning, website development, and distribution strategies. Established organizations may want refreshed customer-facing communications. Medical Marcom can work directly with your subject matter experts and design teams. We write compelling copy for brochures, web pages, blog posts, public and investor relations, and for social media consumption.
Medical Device Marketing: Communication
How should we proceed?
Call Me
917.405.3017
Let me send you some free ideas!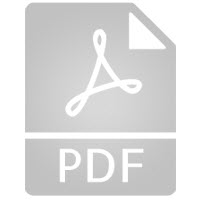 Email Me
[email protected]