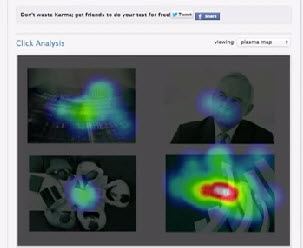 3
min reading time
Hosting a Medical Device Conference is a high-risk venture.
My April 10x Medical Device Conference in Minneapolis will cost me tens of thousands. So mistakes could be very costly, indeed!
Luckily, I met Scott Frangos of Webdirexion.
Scott showed me an easy and inexpensive way to test the medical device conference website design before we launched. Consider doing the same when next you refresh your medical device website.
Of course, many decisions precede web design, such as:
1. What Is Your Point of Difference? In this illustration, does the world need another medical device conference?
The inspiration for 10x came from the Medical Devices Group I lead. I get hundreds of messages weekly and "we need funding and innovation" is a common refrain.
While there are plenty of conferences for startups, I found none addressing revenue-generating medical device companies in the small to mid-sized range which recognize the strategies that got them this far may not be the ones to propel them forward. So a conference was born. See "Who Should Attend."
2. Do you need a new site or can you use an existing one? Since the conference is closely associated with the 160,000+ member Medical Devices Group, I considered using the companion site we built to support the Group.
Then I decided promoting the medical device conference was "too important" to just have a page on a website. So I built a new website to support it.
3. What domain name should you choose? I was careful to choose a title we could re-use after the conference. I knew we would invest to search engine optimize the site: I don't want it obsolete in May!
To capture searches for "medical device conferences," I wanted to get Medical Device Conferences dot com. It was taken. So I settled for MedicalDeviceEvents.com.
Webdirexion helped get us on Google's first page. As of this writing, the site ranks second for "medical device events," and eighth for "medical device conferences" after three months.
Kudos to Scott for that!
4. Will You Test Your Web Design Assumptions? Scott helped us make important decisions (before we wrote an ounce of code) by creating a graphic of the homepage, then having a few dozen testers answer some questions.
How wrong we were about our assumptions!
Scott made this video recap detailing what we learned. It's definitely worth your time so bookmark this post if you need to come back to it.

Testers Told Us The Answers!
• I wanted a white banner with black text. They said no. Make it black with white text.
• I originally called the event "The Two-Day Accelerator." They said no. Call it a conference.
• We showed four images. They picked one. We overruled them and went for number two.
• We asked, "Where would you click for more information?" They surprised us with a key insight we otherwise would have missed!
5. How Will You Promote Your Product Or Service? For me, this is still a work-in-progress.
Congressman Erik Paulsen opens the conference. (Senator Amy Klobuchar may also attend.) We'll write a press release with his office about it.
We have media partners promoting the event with banners and editorial content.
A client had great success using the telephone to promote her conference. So we are now considering the same.
We are also considering a direct mailing. (A successful producer has sent me four large, glossy brochures about his conference so far. That seems excessive to me, but a smaller effort may be worthwhile.)
And I need to get a video together. That will help with SEO as well.
Coda
Did you find this article helpful? Then share it and leave a comment.
What best practices have you seen? What am I missing?
Related: Promoting Your Conference