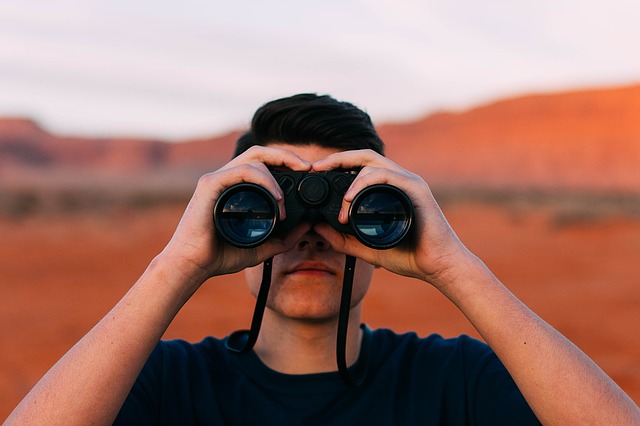 2
min reading time
I got the question, "Should We Track Site Visitors?" twice in one week so I knew it was time to write this post.
If you're unaware, there are services that track site visitors by reporting their Internet Protocol (IP) address. When you get the IP of a residential address or coffee shop, there's not much you can do with it. But when it's from the Cleveland Clinic, for example, what could you do knowing they visited?
Say Someone Relevant from Cleveland Clinic Visited Your Site
Ask yourself, Why did the Cleveland Clinic visit your site today? Ideally, they would have made contact with you.
But they didn't.
Why not?
1) They found what they were looking for and are satisfied. Good job!
2) They didn't find what they were looking for – and that's okay. Maybe you're not offering what they need.
3) They didn't find what they were looking for – and that's bad. Maybe you need to work on your site design, layout, content, and lead capture forms.
4) They are a great lead and just didn't contact you for whatever reason. These, presumably, are the folks you would track down and get to talk with you. (Sound a bit aggressive? Not everyone is comfortable doing this.)
I have a client who's been using tracking software for longer than I've been their counselor. They are spending $1,200 a month which is a lot of money if you ask me.
But they continue because, one time, they were talking with Terumo and saw that Terumo visited the site 20 times in the course of a week. That gave them the confidence to call them and follow up.
Me? I'd be following up with Terumo whether they visited my site once or 20 times. I don't see the incremental value.
Another time they discovered a small and obscure firm who checked them out. They gave them a call and a conversation ensued with a previously unknown firm. That was a great – and highly atypical – outcome.
A Better Alternative? Work on Your Site
If you were a client, I'd advise you to work on your site. Make sure you have the relevant information available for the relevant decision maker in an intuitive way.
Because losing a prospect due to poor site design and content is just a shame. You spent so much time and money getting them to your site and you couldn't close because you didn't pay enough attention to the user experience once they showed up.
If You Decide to Track Site Visitors Anyway
It may make sense in your particular situation to track site visitors. If that's the case, I encourage you to spend a few hours on the A1WebStats site. They've really thought out the pros and cons of this approach.
And if you do track site visitors, please be sure you have a strong and available staff for proper follow up. My client doesn't. I think he's wasting his money.